An extraordinary pair of decorative vases made at Worcester and decorated to the highest quality by James Giles's London painting atelier. The realistic birds reflect the growing interest in natural history during the Enlightenment and are painted after George Edwards' bird studies from life.
This pair of hexagonal covered vases take a form inspired by the porcelains of China and Japan but their decoration of naturalistic birds and moss roses is a very European expression of fashionable 18th century taste.
A specific variety of exotic bird – the Red-Breasted Long-tailed Finch, native to Africa, has been painted after a published study by George Edwards, known as the father of ornithology, in his 'The Natural History of Uncommon Birds' (issued in four volumes 1743-1751). Edwards was able to observe the bird from life as a Mr Hatton of Laurence Lane in London kept one 'alive for many years'.
Europeans in the mid-18th century were engaged in physical voyages of discovery and exploration of lands new to them, and new scientific modes of enquiry and observation of the world around them. This passion for study and knowledge was captured in many richly illustrated natural history publications and became an expression of taste and refinement – here transferred from a book to a desirable porcelain object.
These vases were decorated in London in the independent painting studio of James Giles who counted amongst his customers the Dukes of Marlborough, Richmond and Bolton, the Duchess of Portland and Lord Clive. From the early 1760s Giles had an arrangement with the Worcester factory to supply him with quantities of white china which he painted and gilded in London. Giles was influenced by the latest Meissen porcelain that was painted with flowers and birds in a lively and spontaneous manner. In 1768 he advertised his wares as 'curiously painted in the Dresden, Chelsea, and Chinese Tastes'.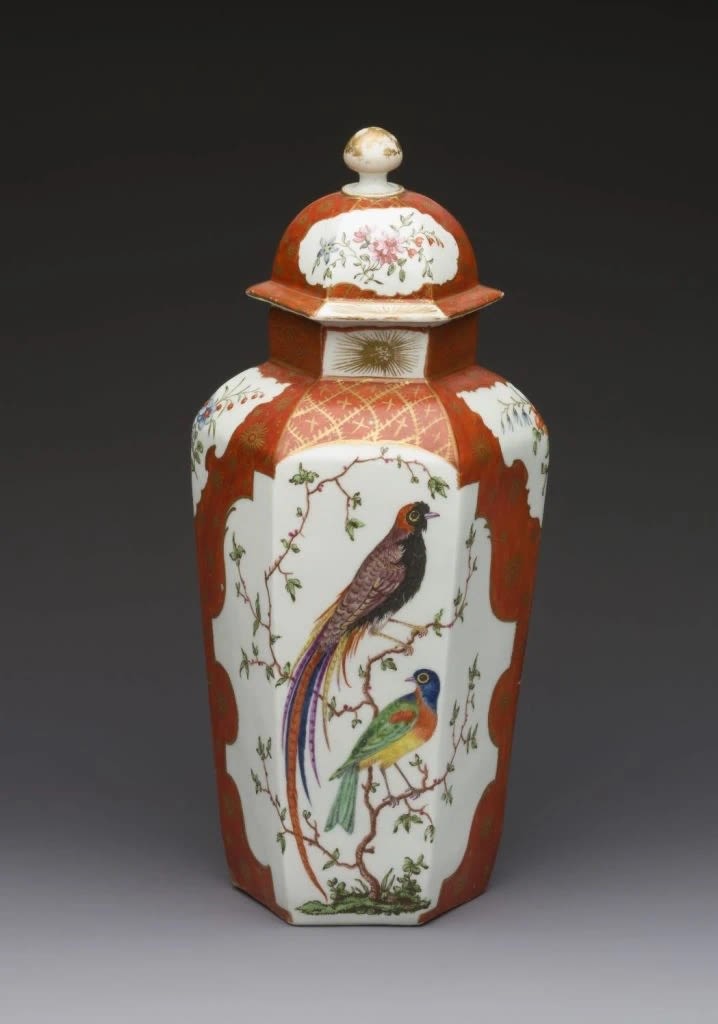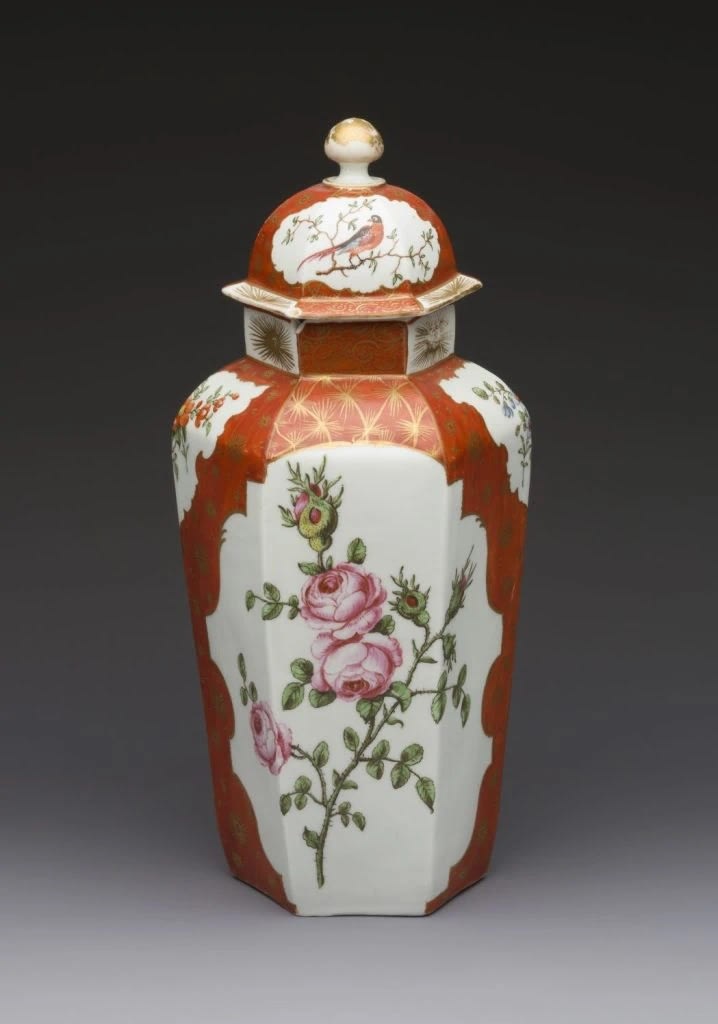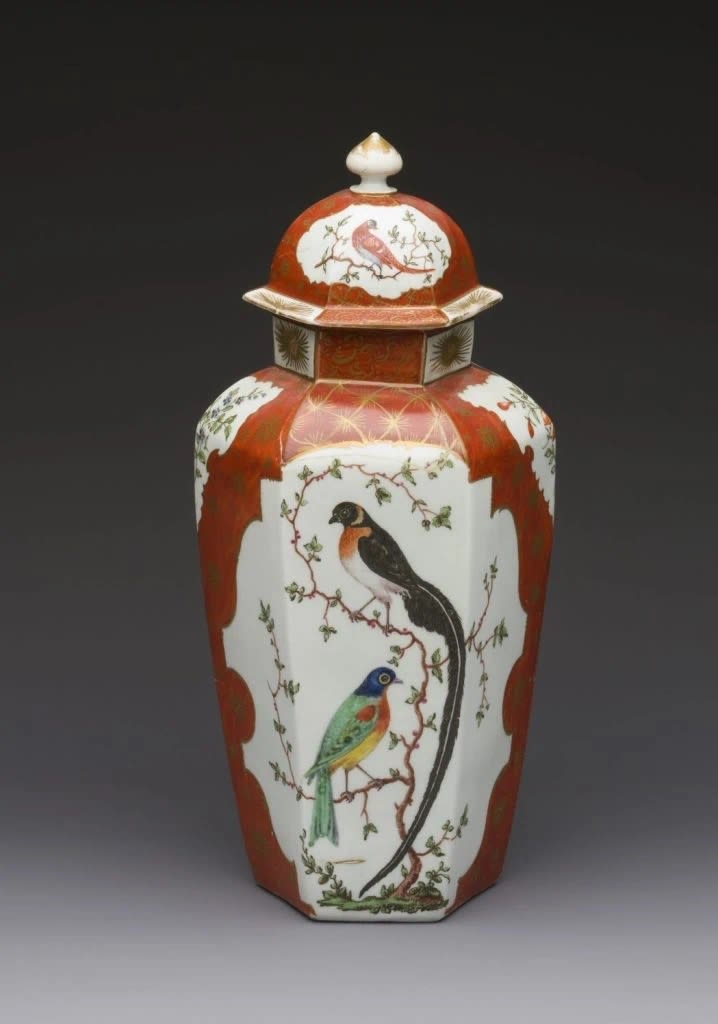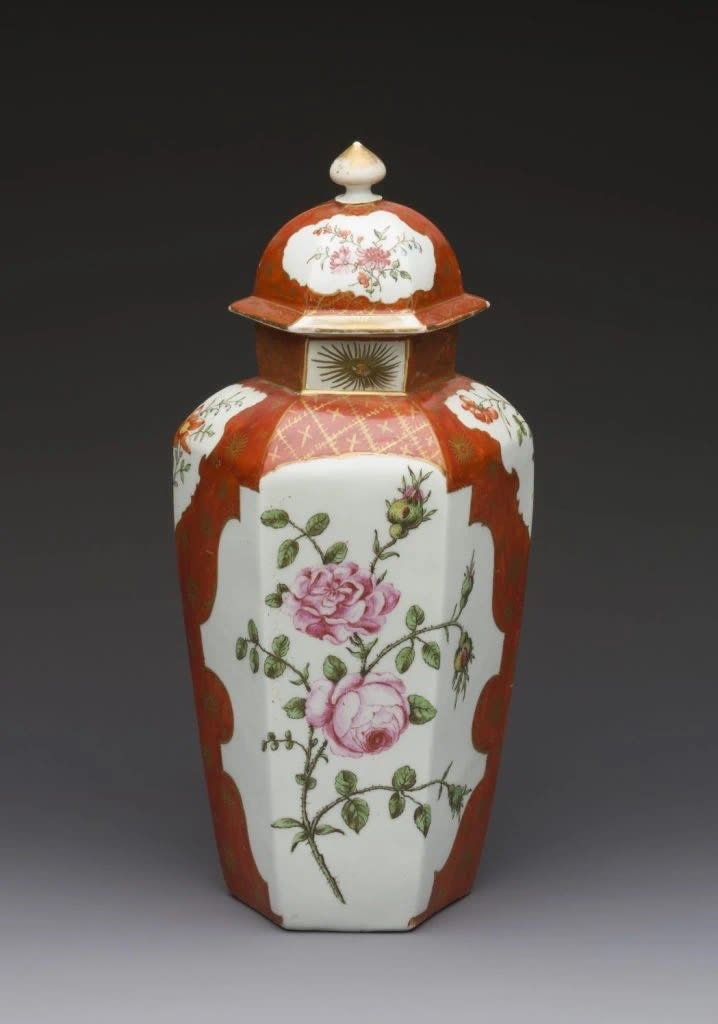 Date: 1767
Artist: James Giles
Material: Soft paste porcelain
Factory: Dr Wall